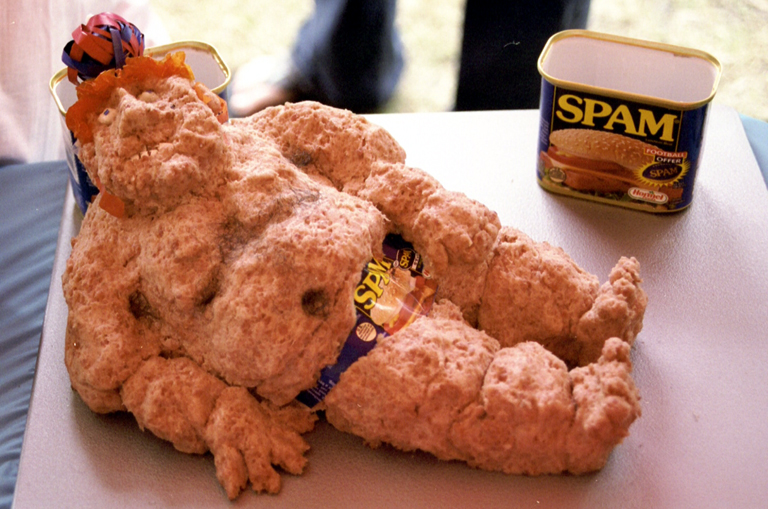 â–º Current events:

I knew not to and did it anyway: "click here so we know you're a real person" it said on an ostensible news site that promised to show me news about a piece of software-in-development I've been tracking. And BAM! Up pops a cartoon porn site which said…I don't remember what it said because I instantly deleted the site from my browser cache. But it came back to haunt me. And apparently, this happens to lots of ignorami.
The spoof is called red news 7 (all one word) and there are numerous sites that tell you how to clear the malignant site from your "trusted places" on the Internet. I'm disappointed the anti-virus software I pay for did not catch this.
So this is just a confession I got lazy and jumped before I thought. And if you take the bait now that I've told you, well, fool me once, shame on George W.

â–º Check Your Spam

So a few days ago I'm looking for the confirmation email to do something I've now forgotten but it never came. So I went to g-mail's spam folder to see if it ended up there. (This was the same day I got infected as told above, so thought maybe somehow my system performance had been jeopardized.)
And there just a few days old was a message from Chicken Soup for the Soul. I had submitted a few pieces back in the fall and forgotten about them. This email contained instructions for submitting a Permission to Publish page. Having just been bitten, I did not immediately open the email until I confirmed it was legit.
So the form is completed, but having done so does not insure that "King Solomon's Sheets" will be included in the April 2020 Laughter is the Best Medicine book version, they say. We'll see.
But sure has heck, it would have had NO chance had I not happened to rummage through the trash in my spam folder. Lesson #2. And my work is done here. You're welcome.